DIY Tips for Winterizing Your Home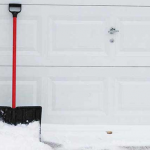 Winterizing your home to protect against freezing temps can
help withstand the ups & downs of winter.
Is your home ready for the upcoming winter months?
No matter where you live, winter can signal a dip in
temperatures and the possibility of unpredictable weather.  Winterizing - from climates that expect snow
and below-freezing temps for months to regions that experience a cooling off
and unpredictable precipitation - can help your home withstand the ups, downs
and erratic moods of Mother Nature. Use these tips to make sure your home is
ready for the season.
Tips to prepare the inside of your home for winter:
The comforts of a cozy, warm home in winter can help you
forget about the short days and the multiple layers of clothing. These tips can
help you weather the winter season.
Have your furnace inspected. Since your heating system will probably be running constantly throughout the winter, you should have it inspected annually to help if run efficiently and to prevent carbon monoxide over exposure inside your home. Also remember to change out your HVAC filters every 3 months.
Inspect the insulation in your attic and crawlspaces. Warm air rises and leaves the house through the roof, so you should focus on insulation in your ceilings. Ideally, you want 12-14 inches of insulation at minimum. Insulating the crawlspaces will help keep your floors warm.
Seal potential air leaks. Seal areas around recessed lights, the attic hatch, and plumbing vents that may be allowing warm air from the living space below to enter the attic.
Use window sheet kits. If you don't have double-paned or storm windows pick up a plastic-film sheet kit from your local hardware store. These will only last one season, but they do help with energy efficiency and are able to halt the cold flow of winter drafts.
Apply weather stripping. Add weather stripping to doors and caulk window gaps. Make sure all windows are locked to keep out as much cold air as possible.
Use your fireplace. If you plan to use it, schedule an inspection and service by a professional to make sure your chimney is clear of debris and make sure that your damper opens, closes, and seals tightly.
Insulate pipes. Pipes located in attics, crawl spaces, basements, and near outer walls can be susceptible to freezing in extreme temperatures. Insulate to help prevent pipes from freezing. When the forecast calls for unusually cold temperatures:
Let water drip from hot and cold faucets overnight.
Keeping cabinet doors open to allow warm air to circulate in places like below sinks. If you open the cabinet doors, be sure to remove anything inside the cabinets that may pose a safety hazard to children and pets, such as household cleaners.
Finally, consult your local utility company about an energy
assessment to determine where your home is losing energy and what energy-smart
investments would make sense.
Outside winter home maintenance tips:
Even with the cold weather conditions, your yard still needs
to be maintained as well as ensuring your home is winterized.
Winterize outdoor faucets. Remove all hoses or devices attached to outdoor spigots. Be sure to drain any water left behind in the pipes. Have in-ground sprinkler systems blown out, and turn off water to the outdoor spigots.
Outdoor furniture. Wash upholstery and frames. Store both furniture and cushions in a covered spot free from moisture.
Clear any landscape debris and waste. Remove any debris or branches from around the HVAC unit, gas meters, away from basement windows, and your dryer exhaust vent. Cut back dead or dying limbs and any branches that can touch the roof or siding. When it's windy, branches can rub or scratch the surfaces of your home and cause damage. They also could fall during a storm or break under heavy snow and ice.
Firewood. Store your firewood in a dry place at least 30 feet from your home to avoid a fire hazard.
Visually inspect your roof. Look for any missing or damaged shingles; consult a roof professional if needed. Ensure that all gutters are clean and securely attached.
Outdoor lights. Ensure lights near doors (front, back, and garage) are functioning. Replace any burned-out bulbs with more efficient LED options.
Prevent pests. Walk around your house, check the foundation for small cracks or openings where mice or other pests can tunnel in. Winter is when they seek the warmth of your house, so seal up any possible entrances.
Finally: Smart home apps and amenities, such as a smart thermostats, can help you integrate winter management of your home into your everyday routine, helping you to trim energy costs and keep your home cozy too. Winterizing can help you enjoy indoor days, knowing you've done what you can to protect your living space through the season and aid in the overall maintenance and longevity of your home.
Before cold weather comes, take time to insulate your home or apartment to keep the winter chill outside.