Prepare Your Home To Sell Smoothly!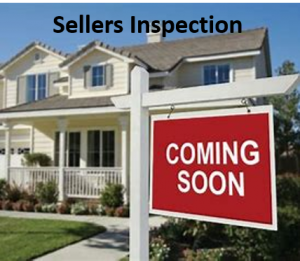 PRE-LISTING INSPECTION: Are you planning to put your home on the market in the surrounding areas of Chelsea or Birmingham, AL?  Over 80% of home buyers have a home inspected prior to making the decision to buy.  Eventually, your buyers are going to conduct an inspection. You may as well know what they are going to find by getting there first, so defects won't become negotiating stumbling blocks later.
Let Chelsea Home Inspections provide you detailed analysis and information about your home to put you in the driver seat when negotiating it's sale.
Chelsea Home Inspections will provide a detailed and objective inspection of what repairs or service your home needs, to get you to the closing table smoothly.
I use thermal imaging technology in all my inspections to ensure you get an accurate picture of your home's current condition.
With a pre-listing inspection, you'll learn about your home's most important systems, including:
Roofing & Exterior

Structure

HVAC

Electrical

Plumbing

Insulation & Ventilation

Interior
Maximize your negotiating power before you enter the home sales market!  Call Chelsea Home Inspections LLC for a pre-listing inspection today, at (205) 728-5811.